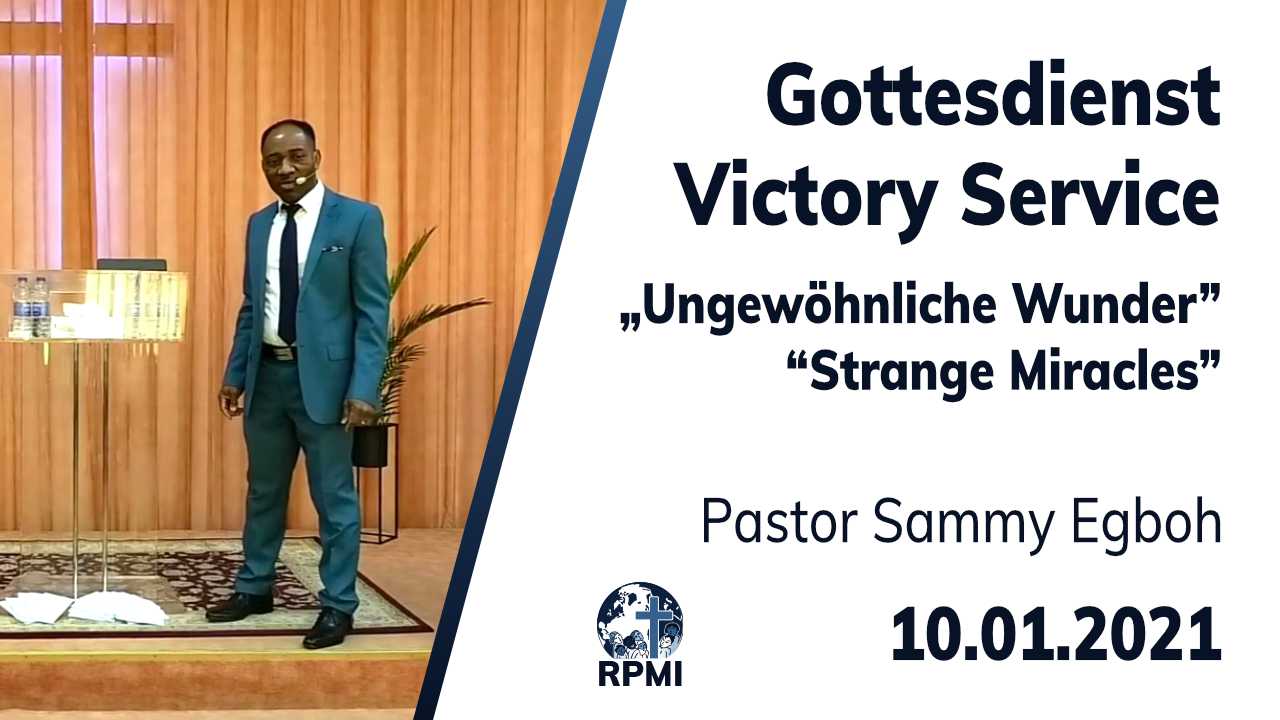 God said, 2021 is the year of miracles. Pastor Sammy preached on that in our recent Victory Service. Watch the recording here. And he said, Behold, I make a covenant:…
Watch the first Victory Service of 2021 here. Pastor Sammy preaches a message on "The best time to be alive".
We wish You a merry Christmas!You can find our new Bible reading plan for 2021, the year of miracles, here. Click on the image below to download (PDF file).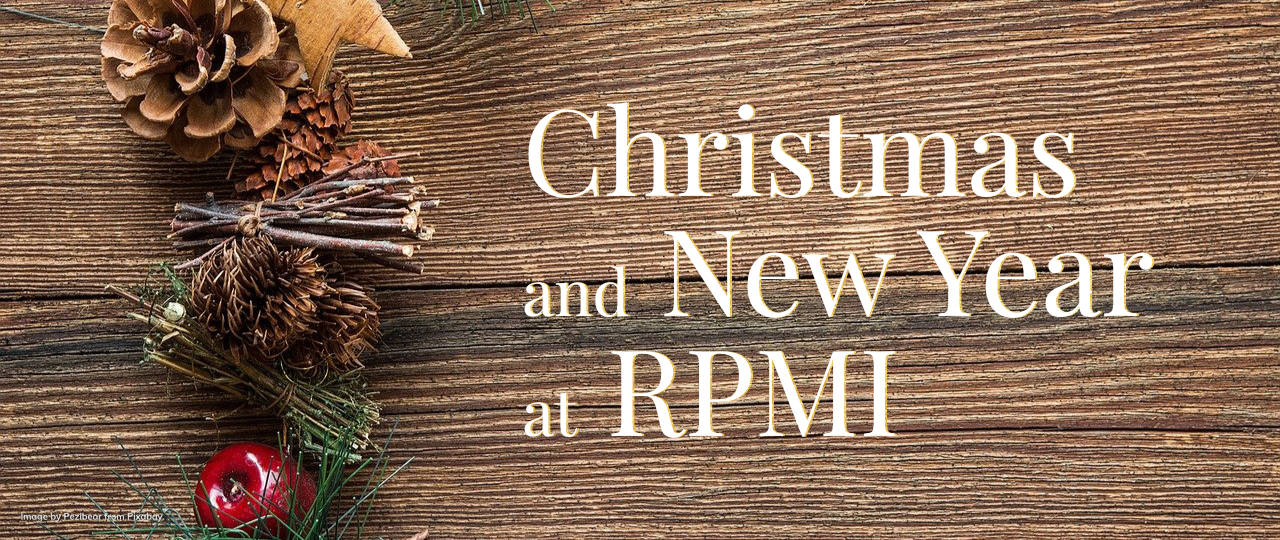 Find below the dates and times of our Christmas and end of the year services. If you would like to attend the service on-site in Halle, please register in advance…
Often, the prayer life is a neglected life. This is what Pastor Sammy Egboh's sermon is about (starts at 01:09:25). Be encouraged to grow in your prayer life.
During this Sunday Service, Pastor Sammy preached on three important questions that you should definitely ask and answer for yourself (sermon starts at 33:35).
As always on the last Sunday of the month there was a healing service on November 29, 2020. Here you can watch the short service. The message starts at 42:55….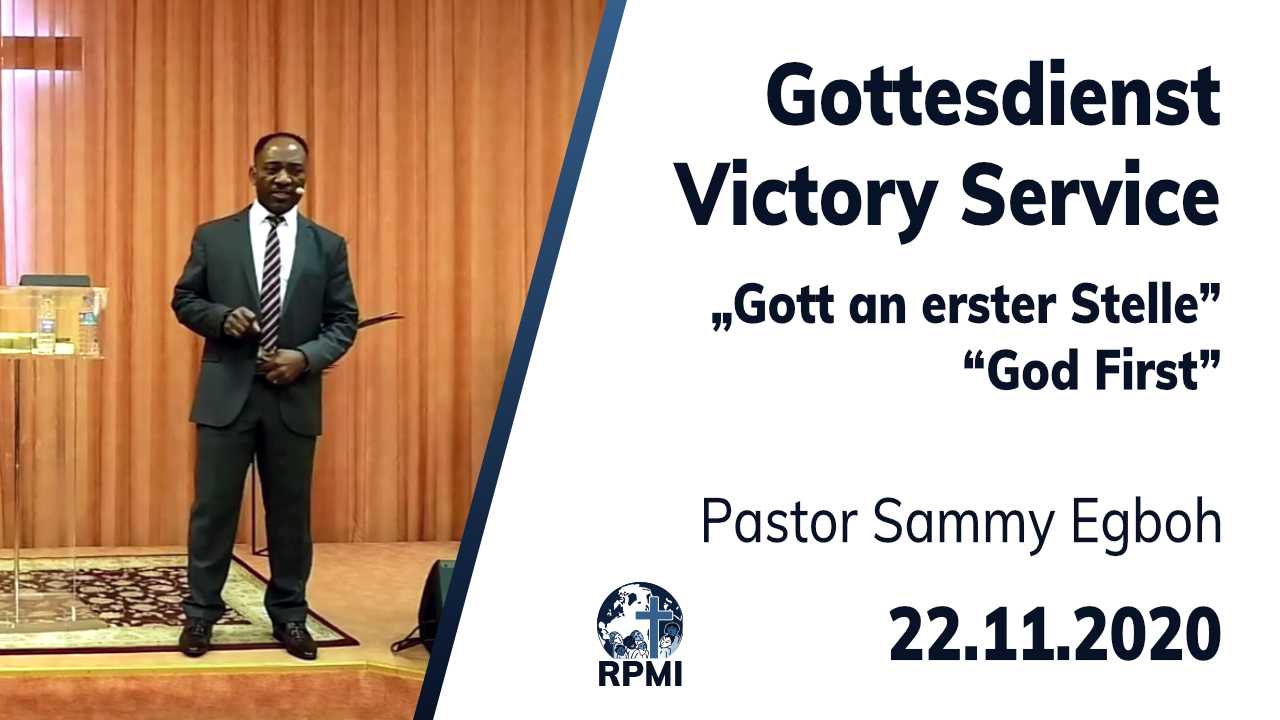 In this service Pastor Sammy Egboh preaches about putting God first in life (sermon begins at 44:36). A son honoureth his father, and a servant his master: if then I…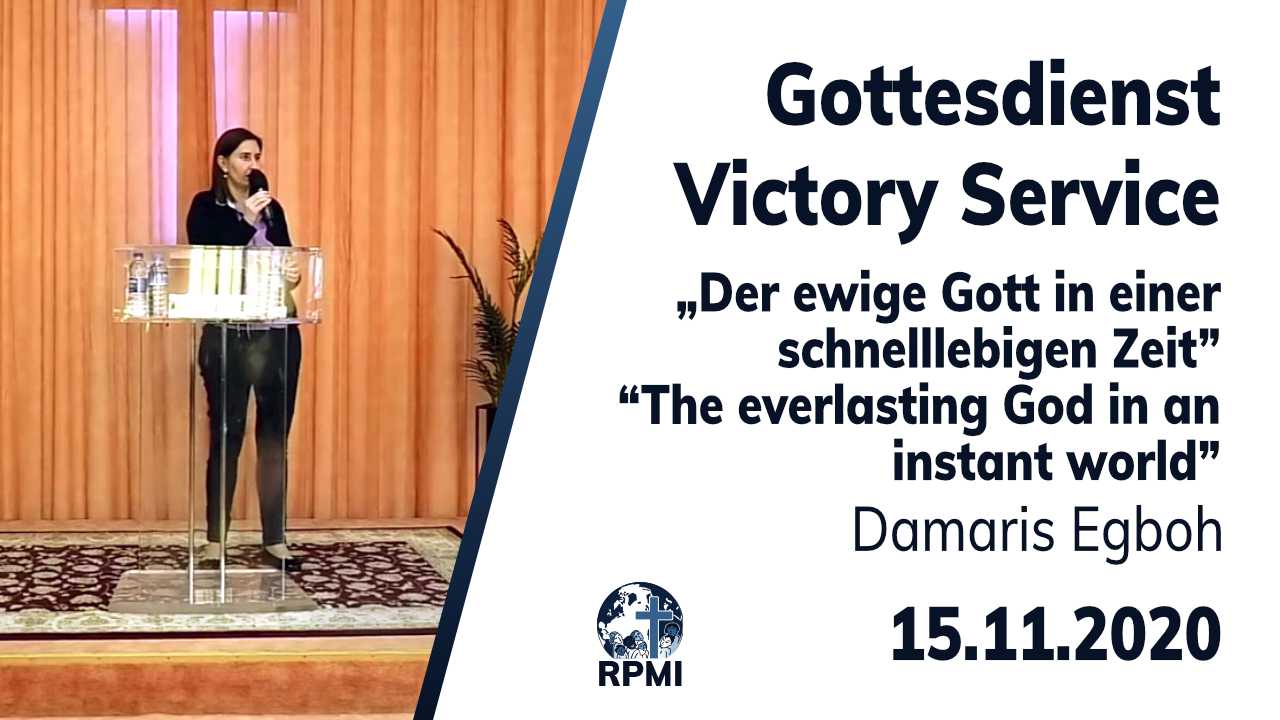 We live in a world where everything is instant. Every need can be satisfied without delay. What does this do to our relationship with God? Damaris Egboh preaches in this…