On September 26, 2021, the election for the 20th German Bundestag will take place. We want to meet every day in the three weeks before the election Sunday to pray….
This is the monthly summary with the recorded livestreams from RPMI Victory Services (on Sundays) for August 2021… Sunday, August 1, 2021 – "Why Love Feast?" Sunday, August 8, 2021…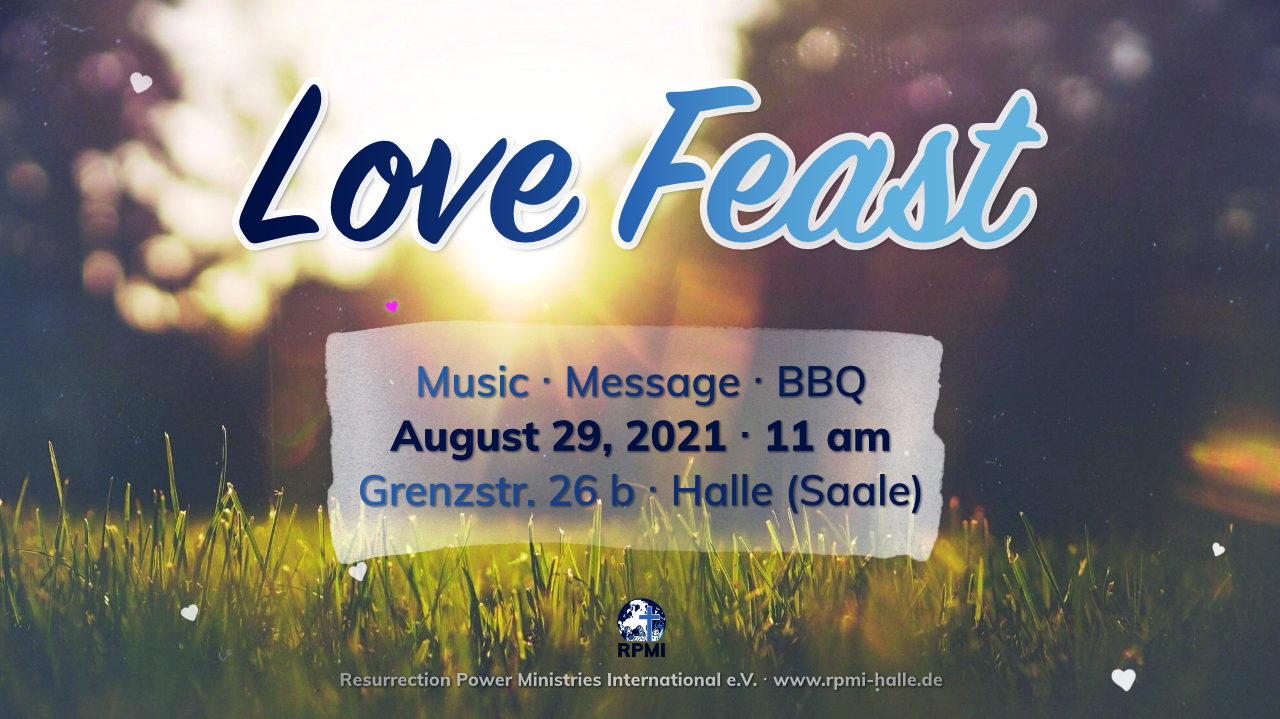 Let's celebrate God's love. You are invited to our Love Feast 2021! When? August 29, 2021 at 11 am Where? Grenzstr. 26b, Halle/Saale (service in the open) What? Music, Message,…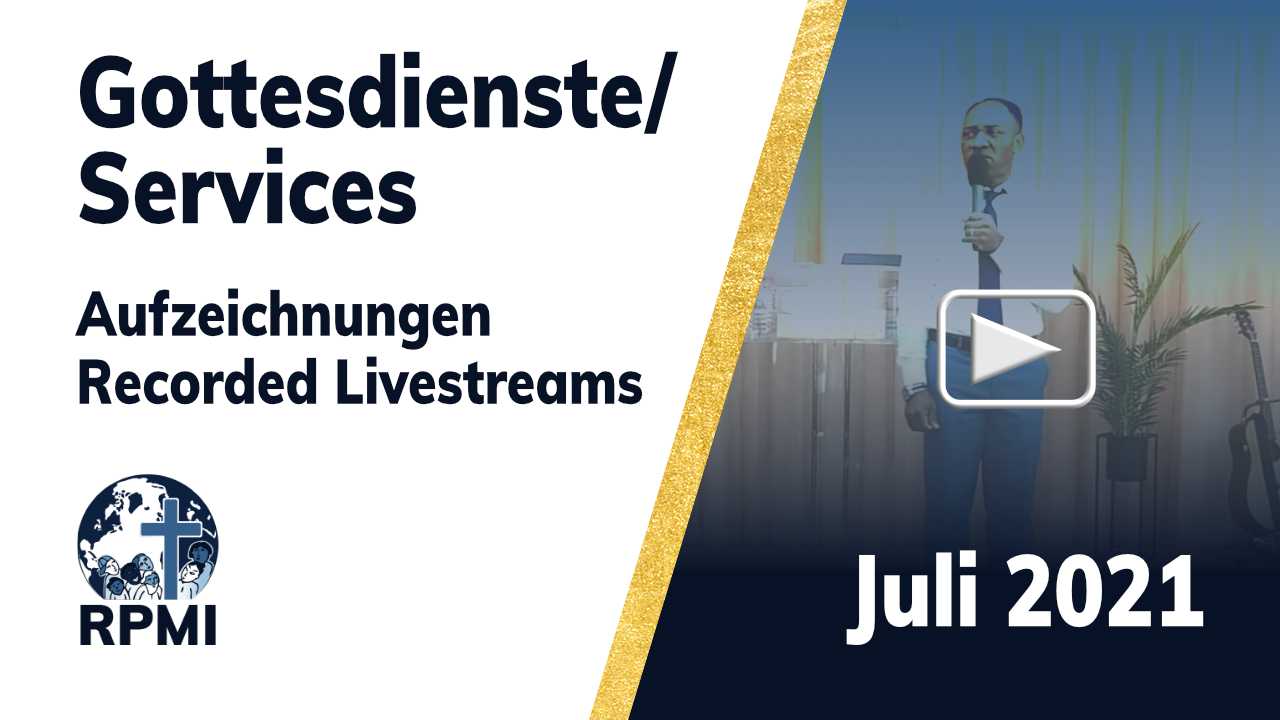 From now on, there will no longer be one post per livestream here on our website, but a monthly summary with the recorded livestreams. Here comes the summary for July…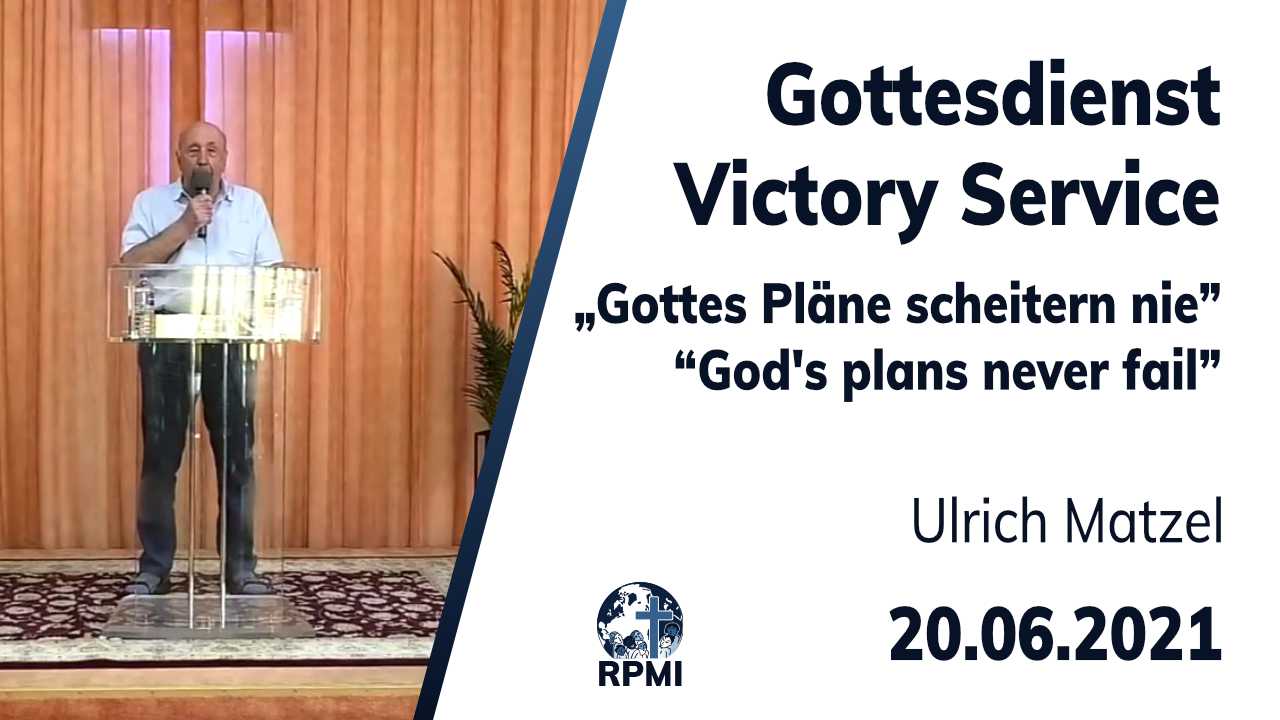 On June 20, 2021, Brother Ulrich preached about how God always reaches the goal with His plans. Here you can watch the sermon (from 36:54). And Joseph said unto them,…
You can now watch the livestream from the last service. Brother Olayiwola Komolafe preaches on "Divine Order" (jump directly to the sermon).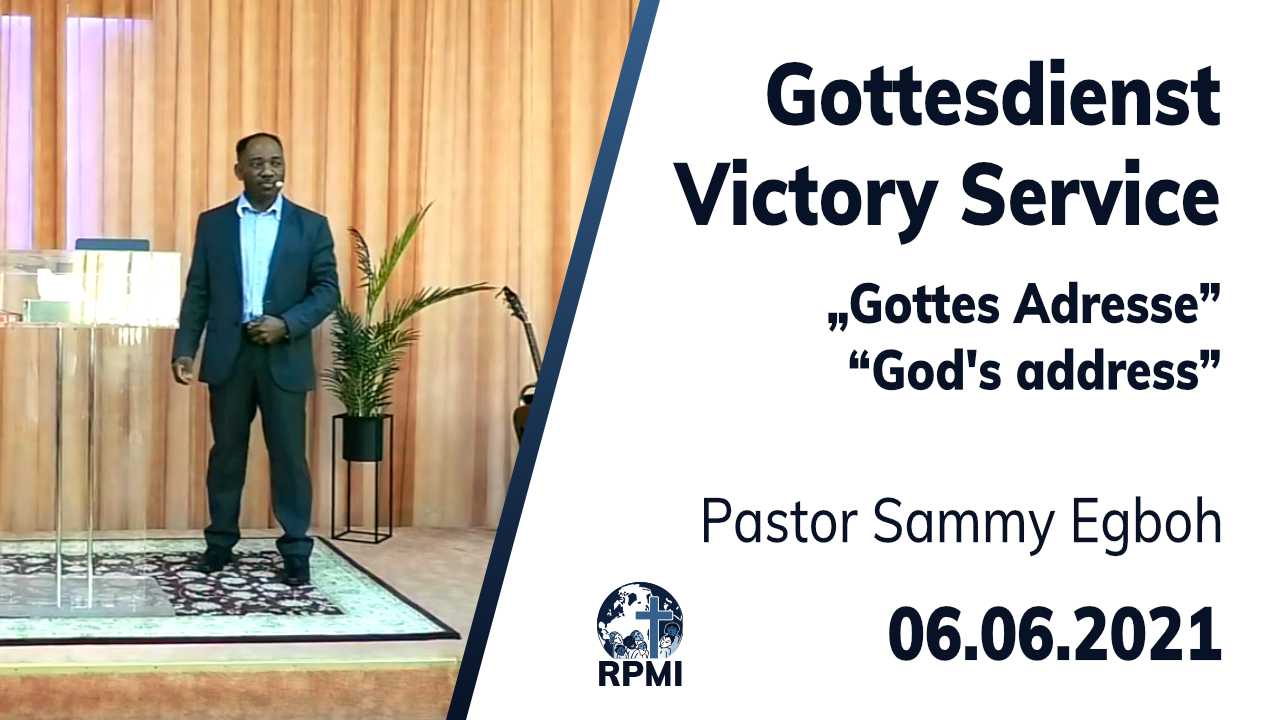 If you want to write a letter to God, what address do you send it to? The answer is given in this sermon by Pastor Sammy Egboh (starts from 40:57).
Here you can watch the Pentecost service at our RPMI church. The sermon starts here and afterwards Pastor Sammy Egboh prays for all who want to accept Jesus or already…